Page Menu
Fundraising ideas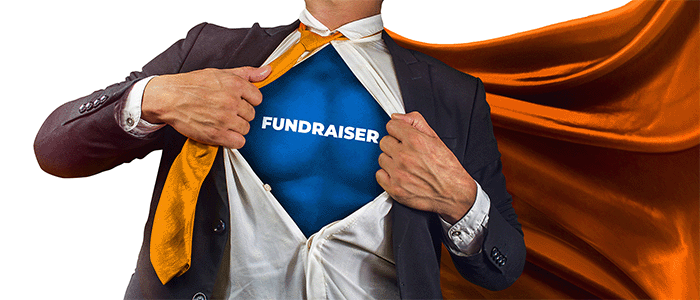 IDEAS FOR TEAMS
Make it hairy. Or not.
Take a cue from our local sports heroes and grow fancy facial hair to raise money. Or, shave your heads. Perhaps do both!
Beautify the neighborhood.
Imagine your neighbors' surprise when they wake up to find a plastic pink flamingo—or an entire flock—on their lawn. Affix a message stating that they'll "fly away" with a suggested donation. (You can suggest a higher donation to send them to someone else's lawn, and an even higher "insurance" donation to keep them from coming back.)
Save the dates.
Use important dates as incentive for donations. If you're walking in honor of someone who was born on the 11th of the month, then solicit $11 donations on the 11th. Or if he or she is having surgery or treatment on the 8th, ask friends to donate $8 on the 8th.
Have a party!
Plan a team-themed Zoom or Facebook Live event. Offer games like trivia or bingo for an admission fee. Raffle off prizes to generate contributions.
Go 50/50.
A 50/50 raffle is super-easy because you don't have to source prizes (and everyone likes to win money). Sell raffle tickets with 50 percent of total sales going to the winner and 50 percent going to your team. You can conduct the raffle online or over the course of a few weeks.
Sell out.
Have an online sale with all proceeds going to your team. Ask friends and family to donate items or ask representatives for brands like LuLa Roe or Tupperware to host a party with a portion of the proceeds donated to the event. Advertise on local websites and/ or community Facebook groups.
Ask businesses to step up.
Businesspeople recognize the value in supporting worthy causes. Some ideas:
Request a one-time donation.
Ask local merchants to donate a percentage of sales on a particular day to the walk.
Solicit gift cards or products/services to raffle off.
Conduct a sports event or tournament.
Host a sports watch party; set up your own or use ESPN. Create a pool or squares for donations and get selling!
Put social media to work.
Ask your company or supporters to donate $1 for every Facebook "like" a post receives during a certain period of time. Make sure your team members spread the word and ask their contacts to visit and "like" the posts, too. You'll build online traffic for your partner and donations for your team.
Use your skills.
Host a virtual event and ask for donations to participate. Teach (or ask a friend to teach) a paint party, cooking class, workout session or music lesson.
IDEAS FOR THE WORKPLACE
Crack the dress code.
On "Dress Down Day," co-workers donate $5 or $10 for the privilege of wearing jeans to work. (Higher-ups have to donate more!) If the office is already denim-friendly, consider "Hat Day." If your group is working remotely, suggest a theme for the next team Zoom meeting.
Ask for a match.
Many employers offer Matching Gift programs that double employee donations. Check with your HR department.
IDEAS FOR INDIVIDUALS
Make the first move.
Sponsor yourself with a donation of $25 or more. (Wasn't that easy?)
Ask everyone. Network.
Tell family, neighbors and friends about the walk, why you're fundraising and where the money goes. You may be surprised by how many people are willing to help.
Go rugged.
Wachusett Mountain is right in our backyard—and it offers a prime fundraising opportunity. Solicit "Sawbucks for the Summit"—$10 donations (or more) for hiking to the top.
Walk this way.
Ask for "money-for-miles" donations of a set amount for every training mile you walk or run.
Come heavy.
Strap on a backpack for the walk and solicit "buck-a-pound" donations.
Rock the nickel back.
Redeem deposit bottles and cans and donate the cash to the walk. Collect bottles and cans in your office and from your neighbors. Those nickels add up faster than you might think!